It is not all about clothes, we can even find fashion in our screen saver.
I remember de first time in my whole life that I acknowledge the presence of fashion in my life, even though I've never worn haute couture clothes or from designers, I used to see it everywhere from the morning show, magazines, books, school and even the mall (obviously).
I was around 10 years old when I realized that fashion mattered, it all turned around your school supplies (yes, those pencils and bags) because that was the environment that I use to frequent. And as a kid, you start to acquire different perspectives from every topic, and fashion was one in my life. I used to see how trends also conquer the school environment with the kind of backpack girls were carrying around or even the lunch box if it had some print on or the colors that outstand in the recess.
Eventually, I started to pay attention to clothes (mostly), because we started to grow up and all the changes your body goes through it's rough and challenging for a child that's becoming a teenager to find clothes where he/she feels comfortable. As a consequence I started to buy teen-magazines in the search to find fashion advice such as the perfect accessories or sneakers. I started to realize the existence of brands, the first brand that I paid attention was probably Aéropostale, I know it was the time where this brand had so much success with its logo and ripped jeans. Then it was PINK from Victoria's Secret, kind of cute and versatile for a teenager because of the tracking suits and pajamas.
Therefore, I began to read more fashion magazines like Vogue, Marie Claire, Harper's Bazaar, InStyle (which was the most visual magazine in terms of outfits for the season). Likewise, I learned the names of fashion icons, designers, calendars for the fashion weeks and of course red carpets, to witness the upcoming trends through the models and actresses.
After 10 years I've learned that fashion it's everywhere, just like trends, that combo has always been together for years and thanks to mass media and the growth of social media, fashion has conquered every part of the world. Indeed, fashion is everywhere besides our clothes or shoes or accessories (like pursues, jewelry and glasses), we can find it in our smart devices such as smartphone, smartwatch, wireless headphones, wireless chargers and vacuums (yeah, even those).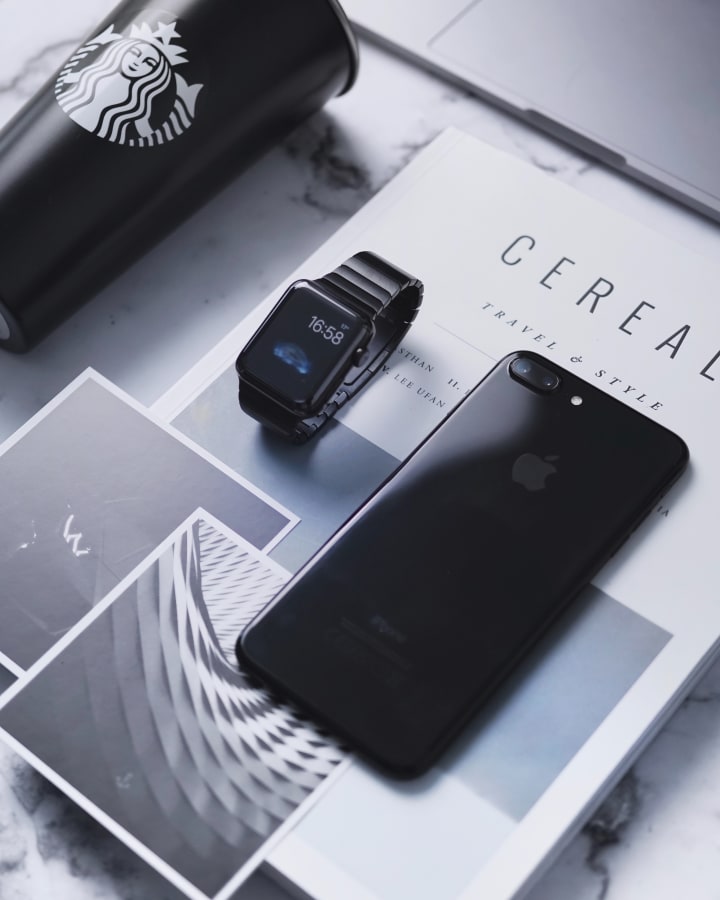 Photo by Julian O'hayon on Unsplash
During the past 5 years, our lifestyle has changed completely and all thus the trends according to fashion, and now with the apps, we've seen a change of how people behave, follow trends and get informed. And let's not forget about the influencers, who are the ones that nowadays impose the fashion trends for younger generations even the kind of lifestyle they have to follow.
On the other hand, reality shows have also contributed to fashion from what car you should have to your next travel destination. You might be like 'that is not fashion that's just a trend', well let me tell you that it is fashion. According to the philosopher, Girogio Agamben fashion describes fashion as a social and temporal system that activates the dress as a social signifier in a certain time and context, and the term 'dress' can be anything whereas clothes or accessories or even the surroundings aesthetic. Besides fashion is related to technology, clothes, marketing, intellectual postures or statements, politics, environment, economics and of course the media.
If we take a look at the big picture we can see how our lifestyle needs have changed, a few years ago we were concerned about our cable, books, probably laptop and electricity. Now we must have the latest smartphone in the market with a smartwatch that keeps a track of our daily activities, and our home assistant to make our life 'easier'; when the reality is that we've adapted those items to be in fashion.
As I've been saying, our lives have changed and so has fashion, plus being on fashion doesn't mean luxurious items or living on a private island, it's more about being comfortable and smart in your environment.
In the long run, we've seen that fashion is everywhere from food to technology, from clothes to home décor, and we, individually follow the fashion style or even trends that suit our personality and our daily routine. You might work from home and don't need a smartwatch but you'd have a home assistant. Or you might not wear sneakers but you'd invest in a good pair of stilettos.
Ultimately fashion will become our ally because without it we wouldn't have a cultural construction of identity.